Online Shopping vs. In-Store Shopping: Trends, Pros and Cons, and Useful Tips!
Shopping trends have evolved drastically over the past few years, and the entire scenario took a turn during and after the pandemic outbreak. Today, consumers are becoming smart shoppers, who research an item or brand in detail before hitting that 'Buy' button.
Modern-day buyers often choose the convenience of online shopping, where products are delivered to their doorsteps, over offline shopping. But there are still others who are reluctant to make purchases without the touch-and-feel factor of the brick-and-mortar stores.
In the following paragraphs, we will discuss the advantages and trends of online shopping vs in-store shopping. In the end, we have also added some helpful tips on how to become profitable as an online seller despite the growing competition.
Trends in Shopping in 2023
The shopping trends took a drastic turn in recent years, with people favoring online shopping more than in-store purchases. We all prefer browning through our favorite products across multiple eCommerce platforms, such as Amazon, Flipkart, eBay, and others. We also took to other online marketplaces, such as Facebook, Instagram, etc.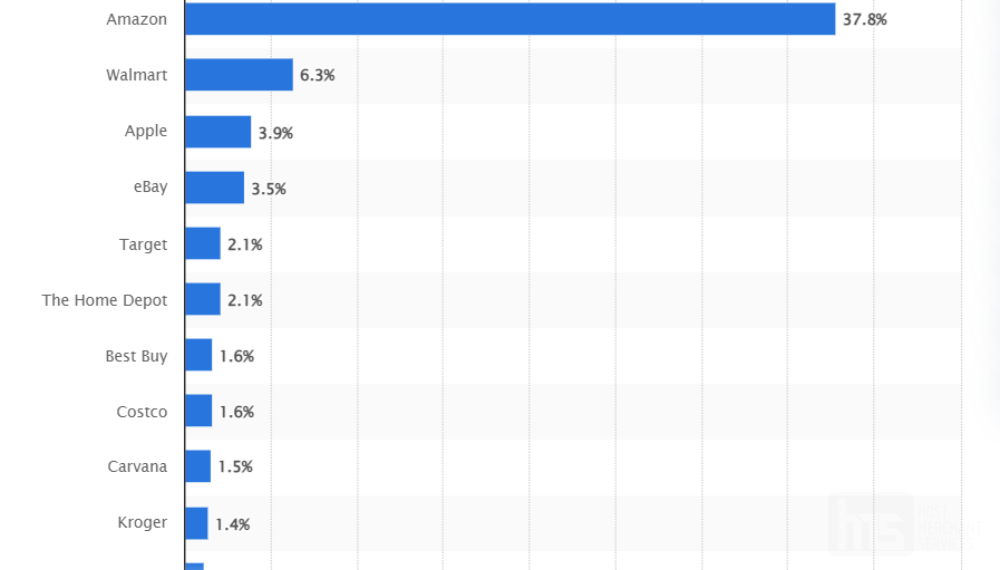 Top online sellers globally – Data source
eCommerce shopping, as we already know, is convenient for many of us, as we can receive our essentials, food, and other items at our doorstep, either at home or office. Online shopping has been around since the mid-1990s, but it took some time to gain center stage. The trend of purchasing our favorite products, groceries, and other essentials online has only gained popularity in recent years.
Today, consumers prefer flexibility in the way they shop online rather than the subscription model. Around 69% of modern-day customers still prefer making one-time purchases when the need arises, rather than subscribing to a model that would continue for ages!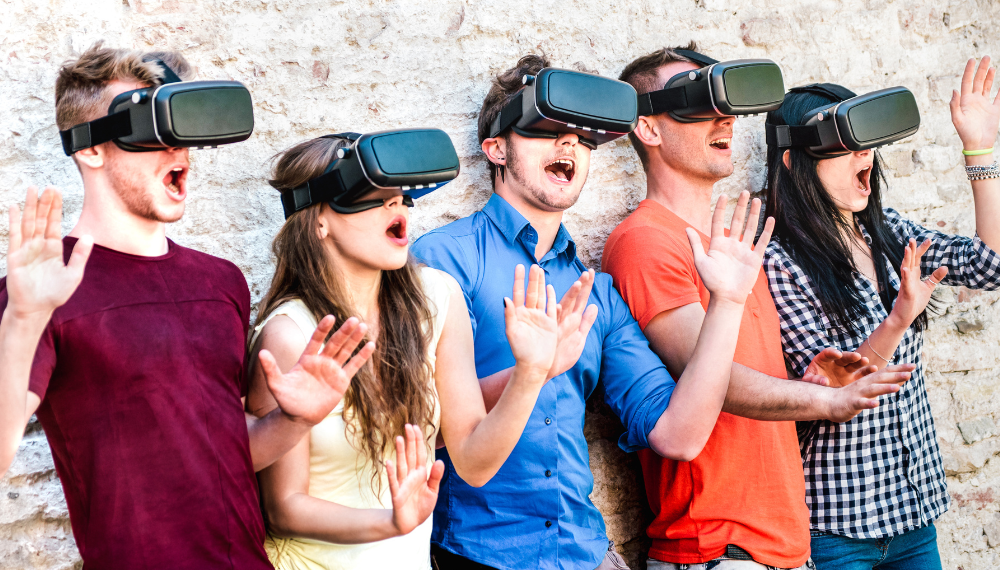 What's more, Gen Z individuals and millennials make their buying decisions based on how they address various social and environmental issues. Today's buyers also prefer purchasing from companies genuinely focusing on eco-friendly business strategies and products. It proves that brands that are adding value to people's lives are clearly the winners in modern times.
Online Shopping vs In-Store Shopping – Pros And Cons
Pros and Cons of Online Shopping
Let's understand the benefits and downsides of online shopping.
The Pros
●      Pick-Up and Doorstep Delivery
Although this point needs no explanation, the COVID-19 outbreak helped skyrocket online sales. Irrespective of lockdown situations and the need for maintaining social distancing, people should get access to their essentials and food. Therefore, customers took to online shopping to get their daily essentials and groceries.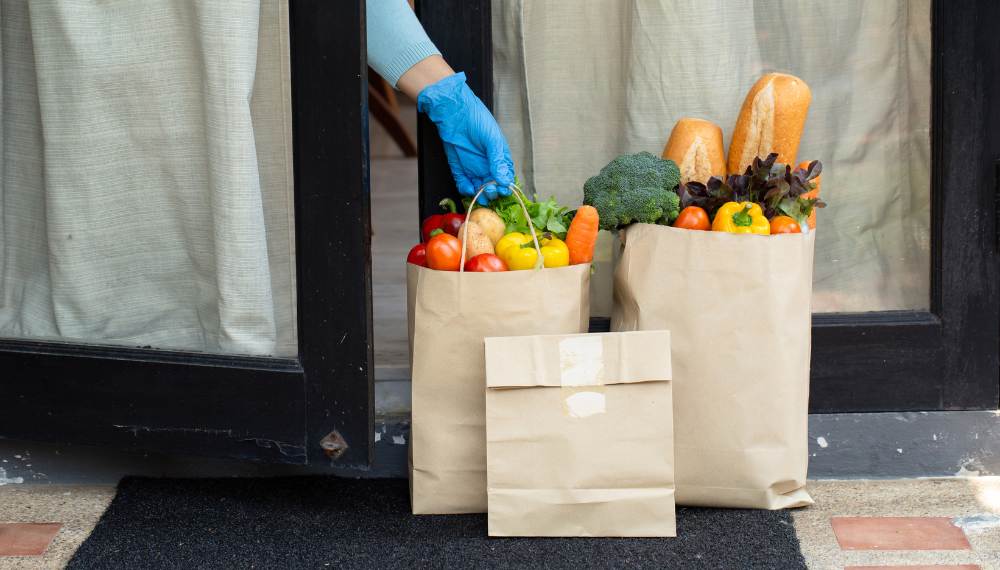 Besides the pandemic, people have started realizing the convenience and hassle-free payment systems of online eCommerce portals and apps. All we need is a stable internet connection and a smartphone, tablet, or computer system to place our order digitally.
These days, we can even get super-fast deliveries for groceries, food, and even some luxury items. What's more, some shopping platforms and websites also offer special offers and discount coupons to offer buyers value-for-money products.
In digital shopping, you can even learn instantly which products are out of stock since most eCommerce sites label their stocked-out items as "Out of Stock". Therefore, you don't need to hop from shelf to shelf looking for the product, only to learn it is not available currently at the local supermarket.
You can either get your essentials delivered to your preferred address or pick up the ordered items on your way home from the workplace. Many companies have pick-up points at various locations. Choose the nearest location to receive your items without hassle. You can even schedule a pick-up time as per your convenience, and you can receive your items within a few minutes of parking.
●      Greater Variety
Due to limitations of shelf space and physical inventories, brick-and-mortar stores are often unable to offer much variety. Other factors like retail agreements and specific brand sponsorships also result in restrictions on product variety.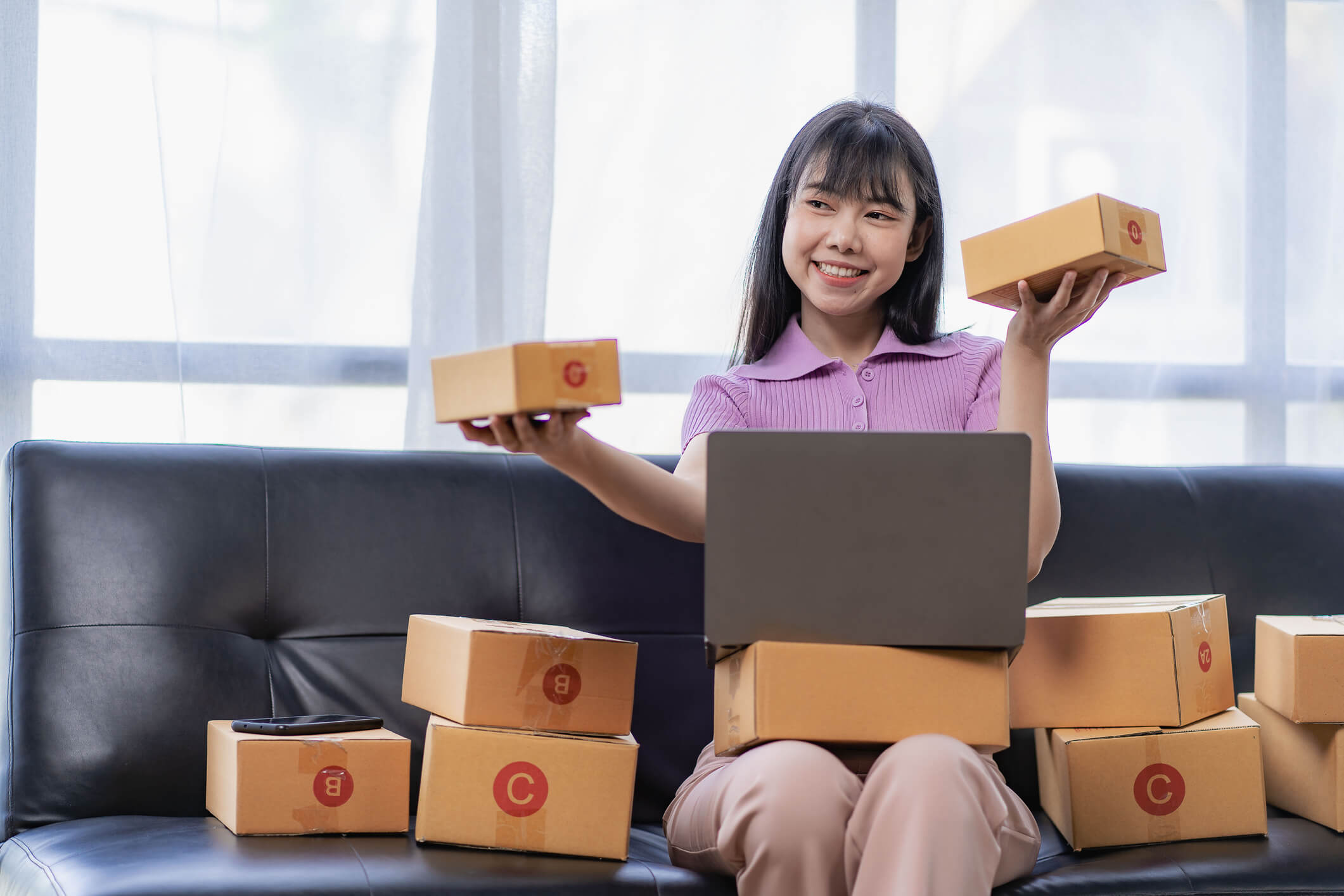 However, online shoppers can choose from a vast selection of products and brands since there are usually no inventory or shelf space limitations on digital portals. Furthermore, unlike local stores and grocers, you are not restricted to only one store or supermarket. You can browse several eCommerce sites and compare prices and offers before the final purchase.
It is not so for offline shopping since people have no choice but to run to the nearest convenience store or supermarket due to time constraints and proximity factors, even if they have limited choices. You can even choose between local and international brands since online portals have good varieties of both.
●      Cut the Queue
The best thing about virtual shopping is that we can fill our carts in the comfort of our homes. We can eliminate long queues at the supermarket or spend hours searching for our favorite products on the shelves. Instead, we can use the search bar to find the brand or product we are looking for. To speed up the process, you can save or wishlist your desired items on the shopping app or portal, thus saving time and effort.
We hate crowded malls and grocery stores, especially when we are in a rush. Although many people like to visit the grocers in the late evenings or at night to avoid the rush, others don't find that option suitable. Therefore, they feel that the only resort is to shop for their essentials online.
So, by cutting the queue, you can save time and effort in online purchasing as the check-out processes are simple and instant. Besides, during the pandemic, we had to maintain social distancing. Therefore, visiting crowded malls or stores to pick up daily essentials was risky, even if we were maintaining a 6-foot distance from one another.
●      The Power of Product Reviews
Almost all of us like to check genuine customer reviews for a particular product that people have brought and are using on a daily basis. These reviews help potential buyers make positive buying decisions, as they help us understand whether the service provider or the item is reliable and suitable for our needs.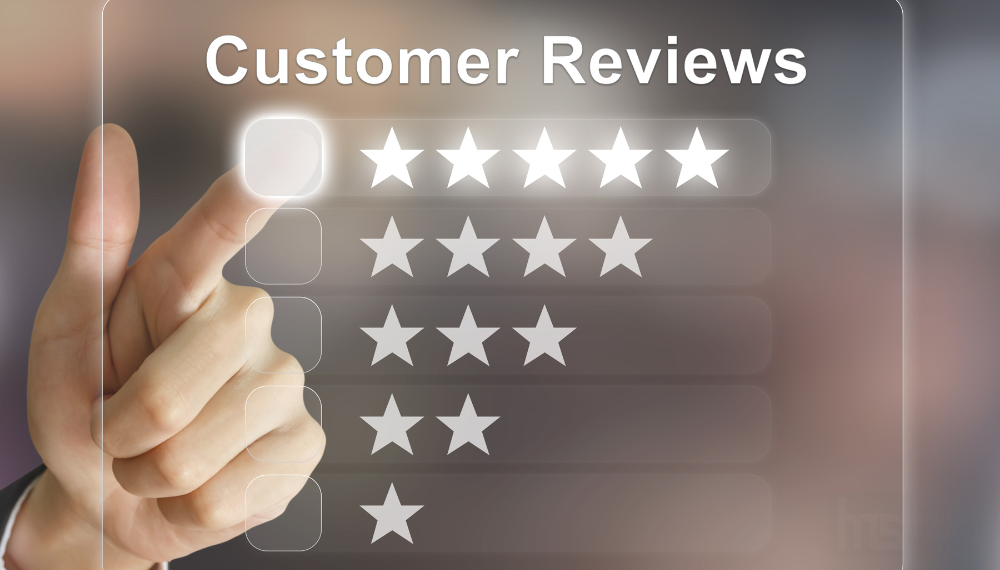 We can also learn about the pros and cons of similar products or brands by reading blog articles or other content from credible and unbiased sources.
●      Competitive Pricing
eCommerce sites offer competitive pricing as they can cut down on physical store costs. You can grab great offers and special discount coupons on almost every website, which is not the case in a brick-and-mortar store. That's because physical showrooms or convenience stores have higher expenses related to hiring sales personnel, shop rental costs, electricity, POS devices, and more.
You can also bop from one online portal to another to compare prices of similar products. It is not always feasible for offline stores, as we don't like to travel to stores farther away from our homes. But in online shopping, you can quickly browse through several websites to find a suitable deal.
The Cons
●      Can't Feel or Try the Products
Online shoppers have to rely heavily on product photos and videos, which are often misleading. Some websites do not even provide good quality or an adequate number of images, videos, or descriptions, thus making it difficult for buyers to understand the true finish or look of the item.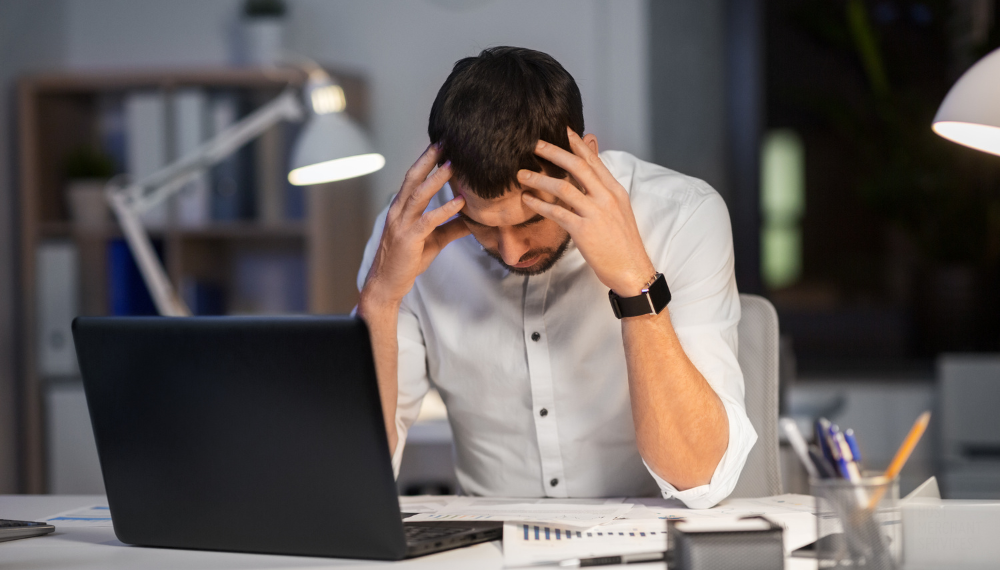 Besides, buyers are also deprived of the joys of touching, feeling, or trying on the products themselves in online shopping.
●      Long Waiting Times
Apart from waiting in queues in offline shopping, you don't need to wait any longer than that to start using the products. You can take them home right away, especially when the convenience store is in a close radius of your house. However, in online shopping, you may need to wait for hours or days to allow the seller adequate time to ship the item from their warehouse to your doorstep.
●      Almost No Human Interaction
In offline shopping at the store or supermarket, you can always ask questions to the shopkeeper or the sales representative. This alone helps clarify a lot of our doubts and questions regarding a certain item or brand.
However, in digital shopping, there is little to no human interaction or very limited communication with sales reps throughout the buying journey on an eCommerce portal. Although you can ask your queries via online chat or contact them over a call or WhatsApp, real human communications are missing on online shopping platforms.
Pros and Cons of Offline Shopping
The traditional mode of shopping is still the preferred method, and it is not showing signs of becoming fully obsolete. Here are some of its pros and cons.
The Pros
●      Get Products Instantly
Despite all the travel inconveniences and time constraints, you can get your required items instantly. You don't need to wait for hours or even days to get your products delivered. You can bring home the desired product instantly and start using it at once.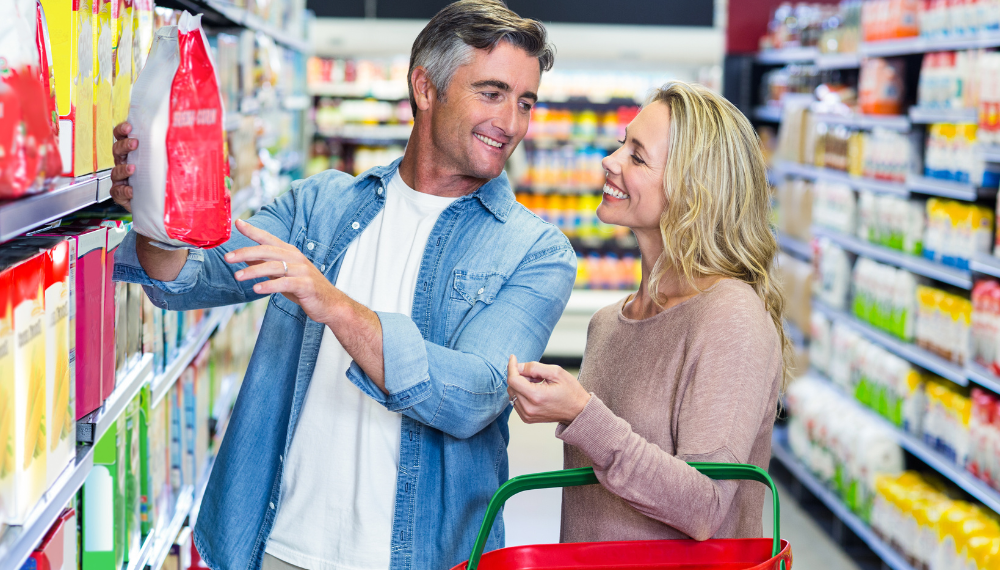 This is a plus point for individuals who may have run out of some household essentials and need them urgently. They can hit the grocers or the supermarket and grab their products. Additionally, you can save shipping costs and time by picking up the items yourself from a local store.
●      The Tangible Factor
Many people still love purchasing products offline, as they rely on the touch-and-feel factor. Many customers love to experience the store environment and prefer the tangible nature of products. For instance, they would love to check live in-store demonstrations, try their desired products, and taste samples before making the final purchase.
This is not so in many online stores, even though many websites offer "Try and Buy" facilities (usually for fashion items) and good return or replacement options. Plus, people who are not quite tech-savvy prefer offline shopping, as they can completely trust their senses and perceptions.
●      Interaction with Sales Staff
Another plus point of offline shopping is that customers can interact with the sales personnel and ask doubts or queries regarding a certain item. They can also receive personalized solutions based on their unique problems and needs.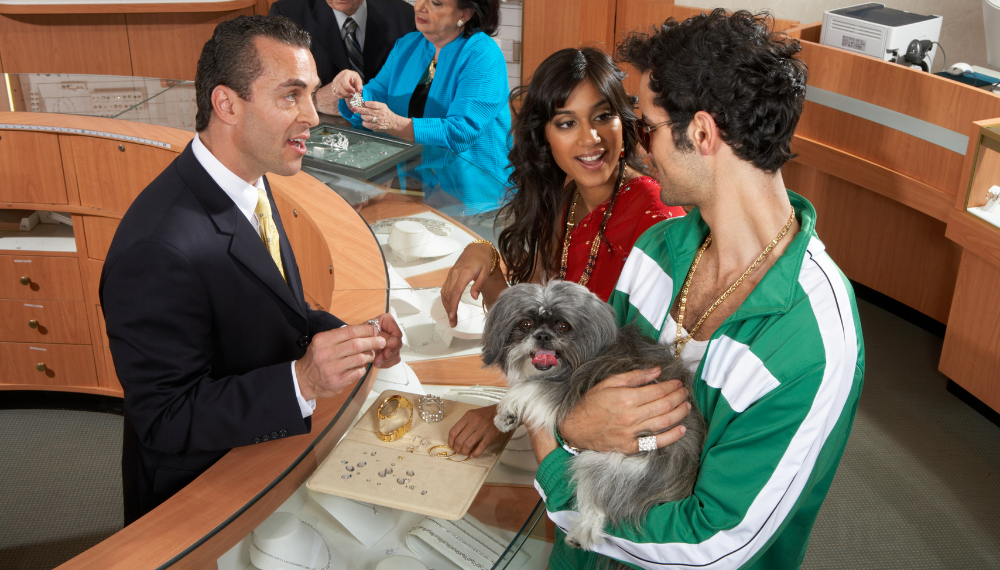 It is not often happening in online stores, although some representatives on live chats can extend help and support on an eCommerce platform. However, that help is limited since there is more authority and credibility in face-to-face communication.
●      Great Socializing Option
The best thing about offline shopping, such as visiting the supermarket or the local convenience store, is that you can go shopping with friends or family. You can also meet new friends and have meaningful conversations with co-shoppers. As a result, you can enjoy shopping while socializing with peers.
On special occasions or festive days, we often go shopping with our near and dear ones, as we love the experience of shopping for our favorite items while chit-chatting with friends or family. It is a fun social event that helps people connect rather than staying indoors all the time glued to a digital screen.
The Cons
●      Inconvenience and Not-So-Time-Efficient
Buyers need to travel to the store, be it on foot or some other means of transport. It is time-consuming and is often inconvenient, especially for busy working professionals. On top of that, if you visit during peak hours, you may need to wait in never-ending queues after spending a significant amount of time searching for the products you need from multiple shelves and racks.
●      Lack of Choices
In offline shopping, you often have limited product choices, unlike online shopping, which offers a wide range of similar products from different brands. It is usually because of shelf space constraints. And in digital shopping, you also get the facility of hopping from one store to another without even stepping out of your home.
Tips to Survive as an Online Seller
Although online shopping is the new cool in modern times, and people are willing to order their essentials, gadgets, fashion items, etc., digitally, here are some tips for eCommerce merchants to survive the cut-throat competition.
●      Leverage Online Sales
If you are dealing with a branded product that your potential buyers can get from innumerable other shopping sites, try pricing them competitively. Also, focus on strengthening your customer support and after-sale services to build trust and credibility among your buyers.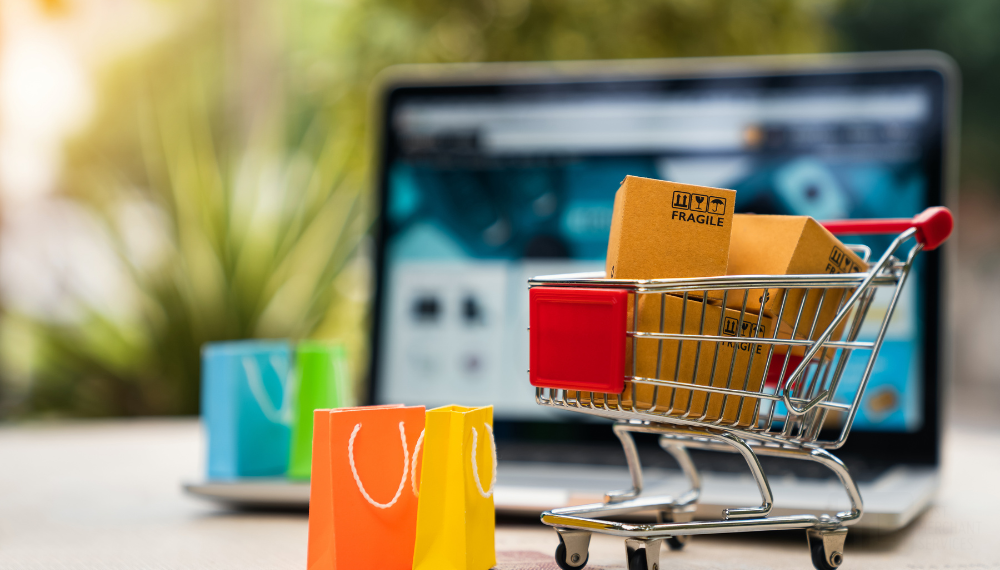 That's because even if it's hard for you to set an aggressive price point, you can win your customers by offering them the best customer care solutions by providing on-time deliveries, good return or replacement facilities in case of product damage or other issues, and instant solutions to their concerns and queries.
●      Adopt an Omni-Channel Selling Approach
By analyzing and studying the current market trends, online sellers should adopt smart strategies that would work and help beat the fierce competition. Adopt an omnichannel marketing approach, which means online merchants should open up multiple selling points and marketplaces across various platforms.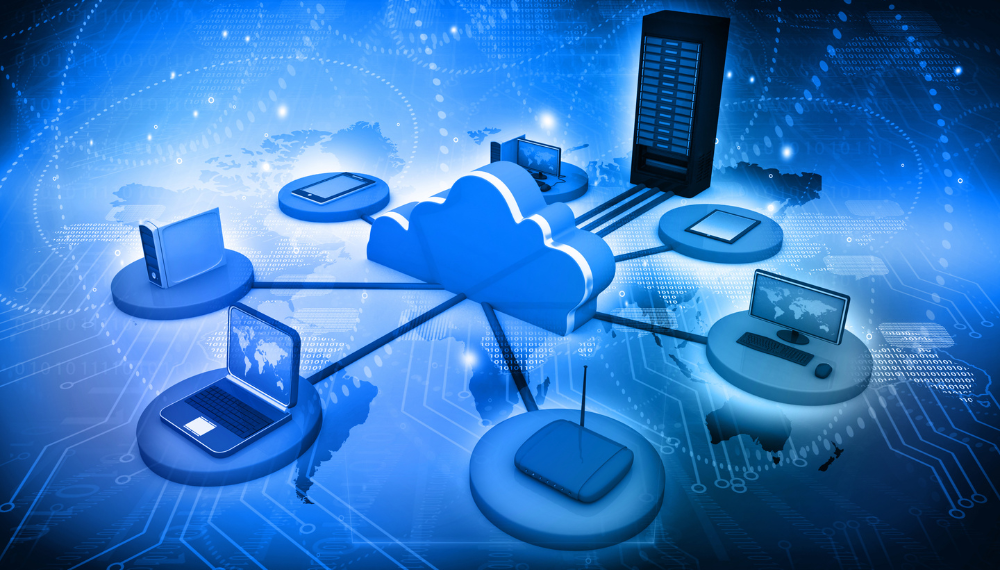 For instance, if you are selling an item, such as a pair of shoes, jewelry, or skincare products in-store, which is associated with sensory components, consider offering these products on your online platforms, too, allowing your potential ad returning customers to purchase them from the comfort of their homes.
You can use multiple online marketplaces, such as Facebook Marketplace, Instagram, WhatsApp, and your own website. Ensure to pick the right eCommerce platform, as the user interface and look of your online website and marketing channel can influence prospective buyers' purchasing decisions.
●      Identify Your USP
The key to becoming a successful online merchant is to find and declare your unique selling proposition. Irrespective of your industry, there are hundreds of other players in the market in your segment. Therefore, your USP is the only factor that will help you stand out.
Even if someone else is already providing your unique facilities, don't hesitate to mention your USP, as long as nobody else is mentioning it. Your USP becomes your brand's promise and reflection, which none other than you is giving prime importance to.
●      Secure Your Website
Just as a customer feels comfortable shopping for their favorite products at the mall or supermarket, you should also make them feel at ease while checking out your products and services on your website. Focus on securing your eCommerce platform by staying compliant with the security protocols, such as getting an SSL certificate, staging PCI-DSS compliant, etc.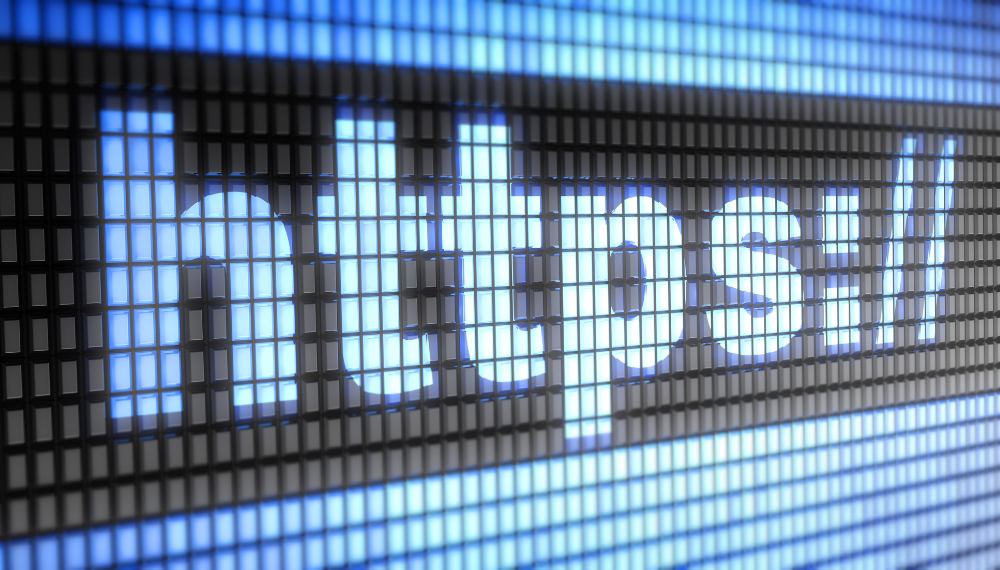 Customers have the right to be offered a safe and secure buying environment, especially when it comes to making final payments during checkout. Secure all the payment gateways to assure your buyers that their sensitive information, such as card details, personal details, etc., are protected and secured on your platform.
●      Consider What Your Customers Want
To stand out in the highly competitive online market, you should give prime importance to what your customers are looking for. Understand their unique needs and demands and make effective strategies to cater to each of them. Think of innovative ways to upgrade or modify your products and services to remain competitive. Make your buyers feel that you care about their requirements and concerns, thus building trust and brand loyalty among them.
Conclusion
To conclude, both online and offline shopping has its pros and cons. We should have a good mix of both preferences to understand the true value of a brand and its products and services. Even if you are not comfortable purchasing online, consider adopting the skills to save you during emergencies, when you may have no other choice than to order online. One such crisis was the COVID-19 pandemic when people were forced to stay indoors.